Hello! Have you heard that you can unlock your hotel room with a mobile phone?
Then you do not have to keep track of key cards that are easily lost. With this service, it is possible to check in in the evening and at night when we are unmanned at the reception. All you need is your mobile phone. Using the app: ASSA Hospitality Mobile Access, you pick up your key card via your email. Simple, smart and safe!
This is how it works!
1. You must have received an email from us "Front disk at Hotell Hilda" at the email address you provided for the booking. Its important that you have access to your email-adress on your smartphone so that you can verify your email.
2. Download the app ASSA Hospitality Mobile Access where apps are available. (So ​​link below for iphone or android)
Download Mobile Access in Apple Store here
Download Mobile Access for Android in Google Play
3. Open the app and accept that it may use Bluetooth, this is how the mobile phone communicates with the lock.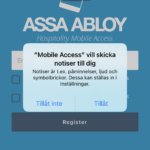 4. Press the arrow to the right until you reach the box where you need to fill in your email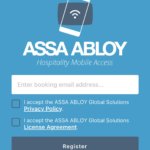 5. An email with a verification link has now been sent to your email from "Front Desk at Hotell Hilda", approve it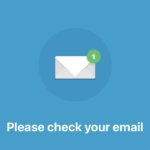 6. Go to the app again (the ASSA Hospitality Mobile Access app) Now you see what room number you have and that you can unlock the door with your mobile! Remember to hold the mobile phone against the reader for more than 5 seconds so that the phone has time to establish contact with the lock.
Trouble? Here is our emergancy number after closing time
+46 480 165 75